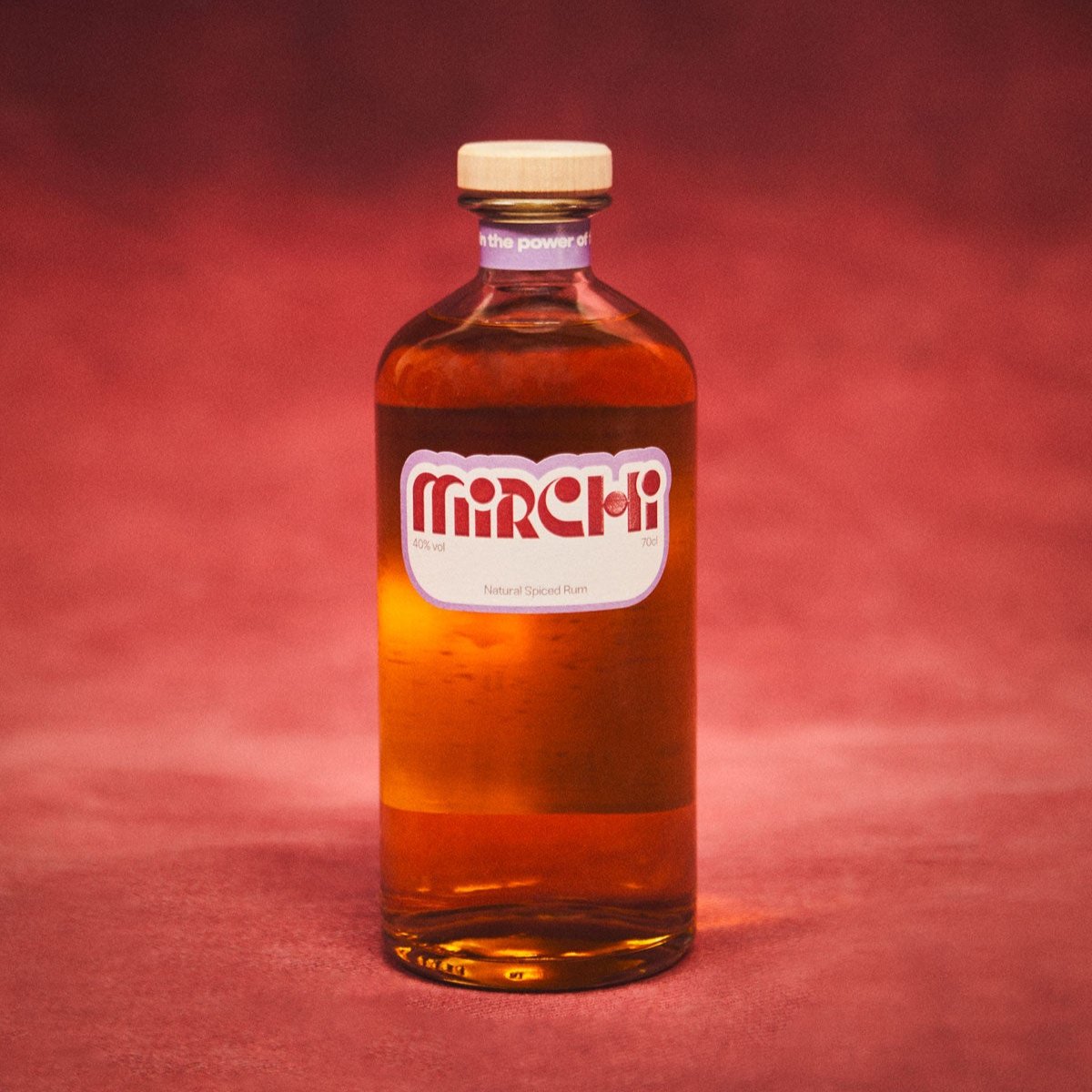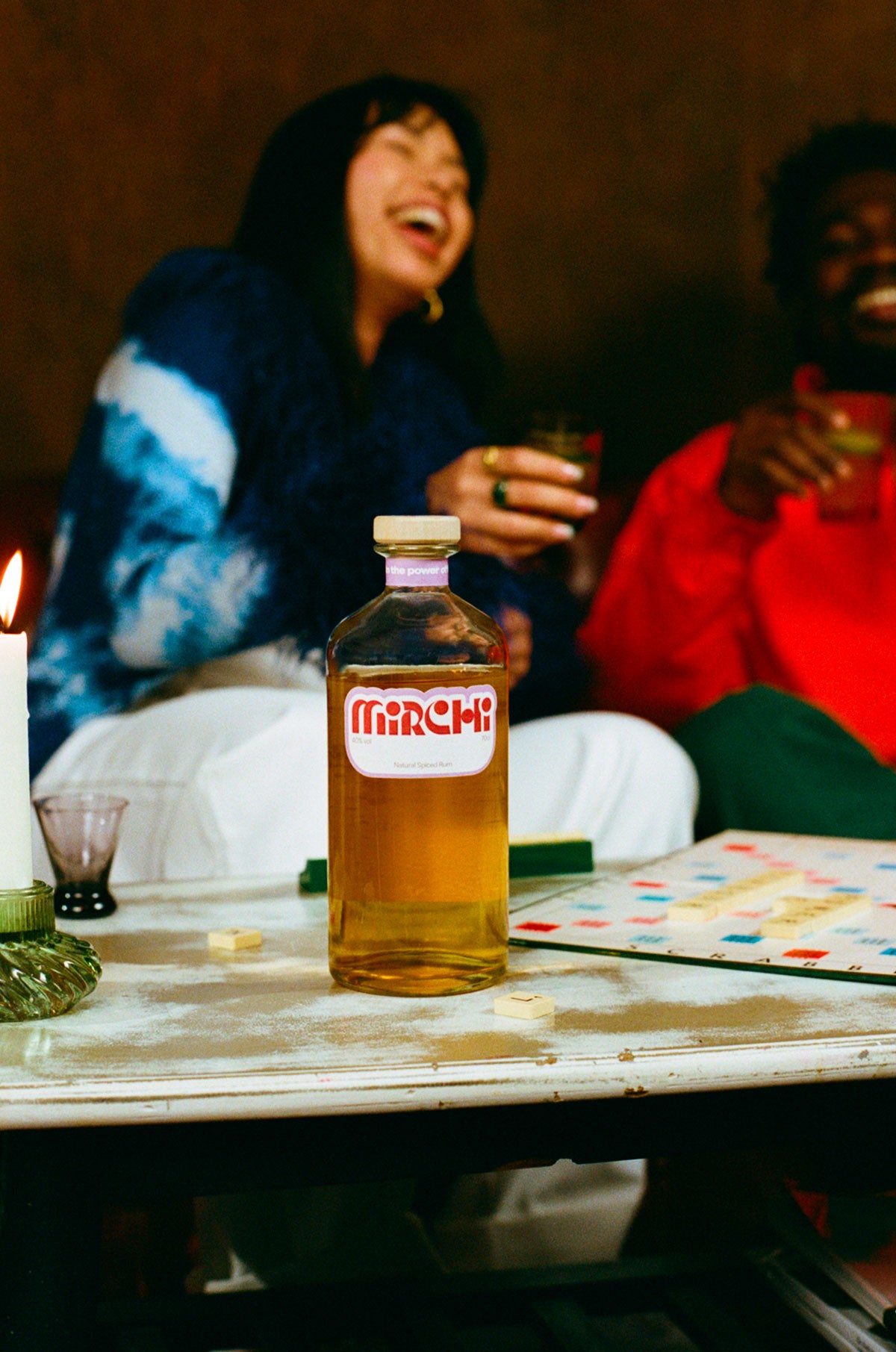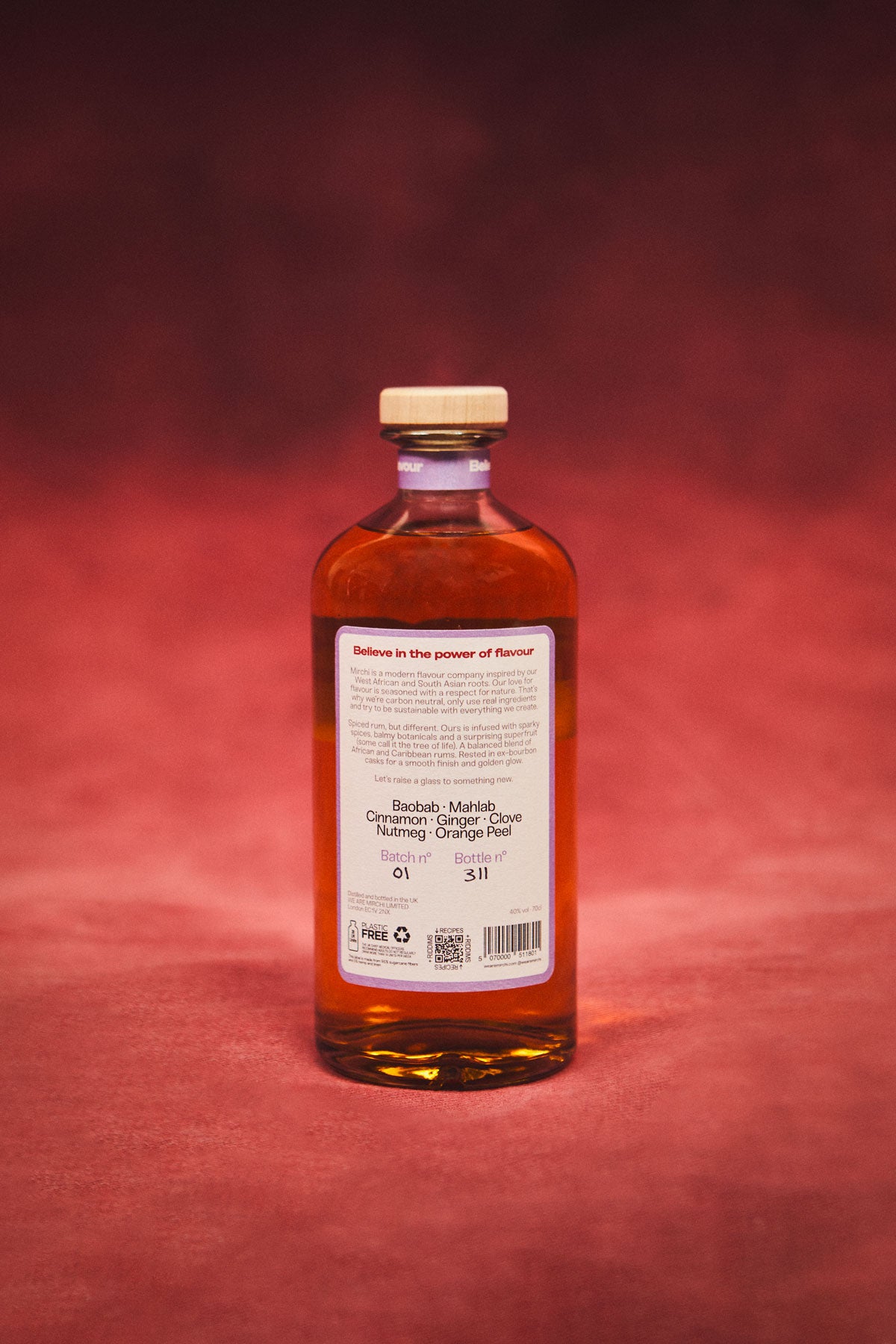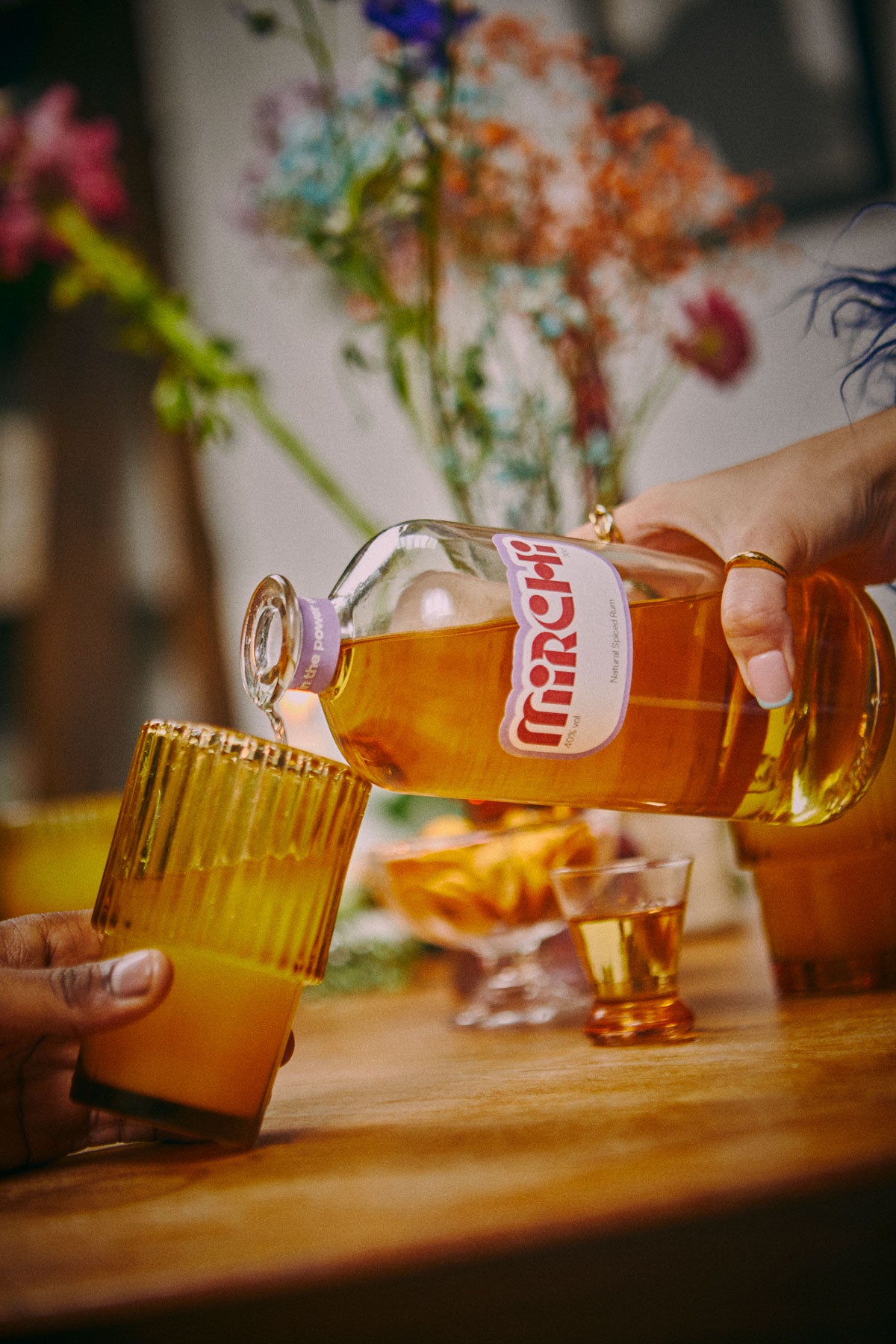 Natural Spiced Rum
Mirchi bottles the sweet aroma of Accra, the beauty of Lahore and the energy of late-night motives in London. It's a balanced blend of African and Caribbean rums, infused with our seven sparky spices, and rested in ex-bourbon casks for a vanilla finish and golden glow.
70cl / 40% vol. 
All natural, vegan, gluten free.
In your Mirchi
Every bottle is made with real fruits, spices and botanicals and distilled and bottled by hand in the UK. All natural, just the way we like it.
Baobab
The life of the party. Our organic baobab powder is grown in Ghana on what locals call the "tree of life", it adds a soft, citrusy tang to your Mirchi.
Mahlab
A baking spice made from cherry seeds, mahlab is used in pastries and breads from Egypt to Iraq. Sweet and nutty, it's the perfect dancing partner for baobab.
Cinnamon
Rolled by hand like aunty's rotis. Our cinnamon quills are sourced straight from Sri Lanka and give Mirchi a delicate, sweet and spicy touch.
Ginger
A household fav, our ground ginger brings a sweet, peppery warmth to every sip.
Clove
Grown in Madagascar, our whole clove buds add just the right amount of spice and sweetness to your bottle.
Nutmeg
Sweet, woody and slightly nutty. We use whole nutmeg to really set off our clove buds.
Orange Peel
Your main squeeze, we love Seville oranges for their clean citrus scent and sweet subtle taste.
Come sip with us
Recipes you'll keep reloading